Sung Eun Kim (미국)
Senior Analyst of Display Research and Marketing Manager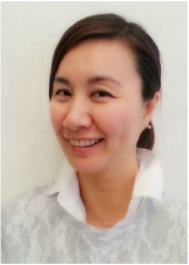 Sung Eun Kim joined DSCC as Senior Analyst and Marketing Manager. She entered the flat panel display industry in 1999 as a senior analyst at DisplaySearch, the leader in flat panel display market research, consulting and events.

After seven years at DisplaySearch, Sung joined MagnaChip as Strategic Marketing Leader in their Flat Panel Display Driver IC Division. She concurrently worked at the OLED Association as an Associate Director.

Sung now uses her strong language skills - English, Japanese and Korean - and market research experience as well as her digital marketing experience at DSCC. Outside of work, she enjoys baking and cooking varieties of world cuisines. She can be reached at sung@displaysupplychain.com.